The Power of Fan Interaction for Advertisers Captured with Skyview Networks SkyCap Technology is Debuting with the San Diego Padres
-- March 29, 2017--
San Diego, CA (PRWEB) March 29, 2017
...Read More »

SDI Media Expands Theatrical Servicing with New Dolby Atmos Suite in Italy
-- March 29, 2017--
...Read More »
ONE Media 3.0 and Saankhya Labs Agree to ATSC 3.0 Chipset Development
Maryland, -- March 28, 2017--
HUNT VALLEY, Md.
,
March 28, 2017
/PRNewswire/ -- ONE Media 3.0, a wholly-owned subsidiary of Sinclair Broadcast Group, Inc. (Nasdaq: SBGI), today announced an agreement with Saankhya Labs, a leader in the development of Cognitive Software Defined Radio (SDR) chips, to accelerate the development of ATSC 3.0 (the Next Generatio.....
...Read More »
Corus Studios Announces Multiple New International Content Deals for Original Series Masters of Flip and Buying The View
Ontario, -- March 28, 2017--
Corus Signs Content Deals with Discovery Networks International for TLC in Germany, Discovery Home & Health in Latin America and TLC in the Benelux Union; with NBC Universal for Bravo in New Zealand; and with A+E Networks for FYI in the U.S. ...Read More »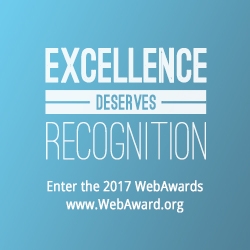 Best Radio and TV Websites to be Named by Web Marketing Association in 21st Annual WebAward Competition
Massachusetts: Boston,Boston,Massachusetts,United States -- March 28, 2017--
Do you have the best radio website or best television website? Find out by entering the 2017 WebAward competition for website development. Deadline for entry May 31, 2017.
...Read More »
At Home Debuts First Ever National TV Advertising Campaign
Texas, -- March 28, 2017--