VCAD Interior Design Students Make Over Downtown Eastside Women's Centre; Group Turns Class Project Into an Opportunity to Give Back to the Community
(December 13, 2012)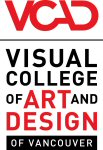 VANCOUVER, BRITISH COLUMBIA -- (Marketwire) -- 12/13/12 -- Students in the Interior Design program at the Visual College of Art and Design (VCAD) are the driving force behind a re-design of the Downtown Eastside Women's Centre, using their newfound skills and knowledge to impact their community.
The renovation project grew out of the Professional Practices and Communication course, one of the final components of the Interior Design program. Looking to create a practical experience to accompany their course work, the students and their instructor chose to dedicate the project to a community organization, settling on the Downtown Eastside Women's Centre.
"Interior design is often seen as a profession catering only to those with means," says Giovanna Perot-Averill, a VCAD Interior Design student. "As the next generation of designers, we felt the need to bring an increased social consciousness to the profession."
The Downtown Eastside Women's Centre provides support to over 300 women, children and seniors every day. Offering refuge and shelter from conditions of poverty and violence, the Centre also provides basic necessities such as hot meals, clothing, secure mailing addresses, phone and computer access. Their programs include advocacy, HIV and harm reduction, housing outreach, safety and security, skills development, victim services and kitchen.
Doing much of the work on their own time, the students turned to HomeSense, the project's primary retail sponsor, for furnishing and decorative items.
"During the holiday season, it is more important than ever for us to bring comfort and hope to women and children in our communities who are living through abuse," says Tamara Robbins Griffith, spokesperson for HomeSense. "We were thrilled to partner with VCAD and really admire the way these students are putting their skills to use."
HomeSense donated products needed at the Centre, including lamps, tables, mirrors, art work and holiday decorations. Other sponsors included Shoppers Drug Mart, Herman Miller and Maxwell Fabrics.
The completed project will be unveiled as part of the Centre's Christmas party on December 18, 2012, but its impact is already being felt.
"As interior designers, we are aware of how the esthetic environment can impact our psychology," adds Perot-Averill. "We have already been told by the management and women at the Centre what an important boost this project has been to them emotionally."
Learn more about the Downtown Eastside Women's Centre at dewc.com. For more information about the Interior Design program at VCAD, call 1.800.370.6136 or visit vcad.ca. Connect with VCAD students on Facebook, Twitter and YouTube.
About VCAD
VCAD is an art and design school focused on inspiring creativity where the instructors share the same commitment, desire and passion for art and design as the students. Diploma programs in Interior Design, 3D Modeling Animation Art & Design, Game Development and Design, Fashion Design, Graphic Design, Mobile Game Development & Design, and Marketing and Merchandising for Fashion have quarterly start dates to maximize flexibility for students. VCAD is also a passionate supporter of the arts within the community, offering bursaries, scholarships and awards to local organizations each year.
Contacts:
Media Contact:
Warren Mailey
warren.mailey@vcad.ca
778.331.8262, ext. 2130


Copyright @ Marketwire
Page: 1
Related Keywords:
Visual College of Art and Design (VCAD) , Animators, Game Development, Management, Marketing/Distribution, Management, Graphics, Design, Art/Paint, Anim, Graphics/Design, Marketwire, Science, Lifestyle, Medical, Children, Other, Women,
---